FOREPLAY Radio – Couples & Sex Therapy Podcast
A podcast to help couples keep it hot!
Our podcast features nationally-acclaimed sex therapist, author, and blogger, co-host Laurie Watson, PhD, LMFT talking with co-host George Faller, LMFT – global leader in couples therapy, author, and supervisor & trainer in Emotionally Focused Therapy about the vital topics of sexuality, marriage, eroticism, and committed partnership. With decades of counseling experience for each of them, these two internationally-known therapists bring you concrete tools for your relationship.
Fall in-love again. Rebuild trust. Rediscover desire.
With over

10 million downloads

, Foreplay Radio is ranked in the top 10 for Sexuality on Apple Podcasts and is a favorite for couples all over the world!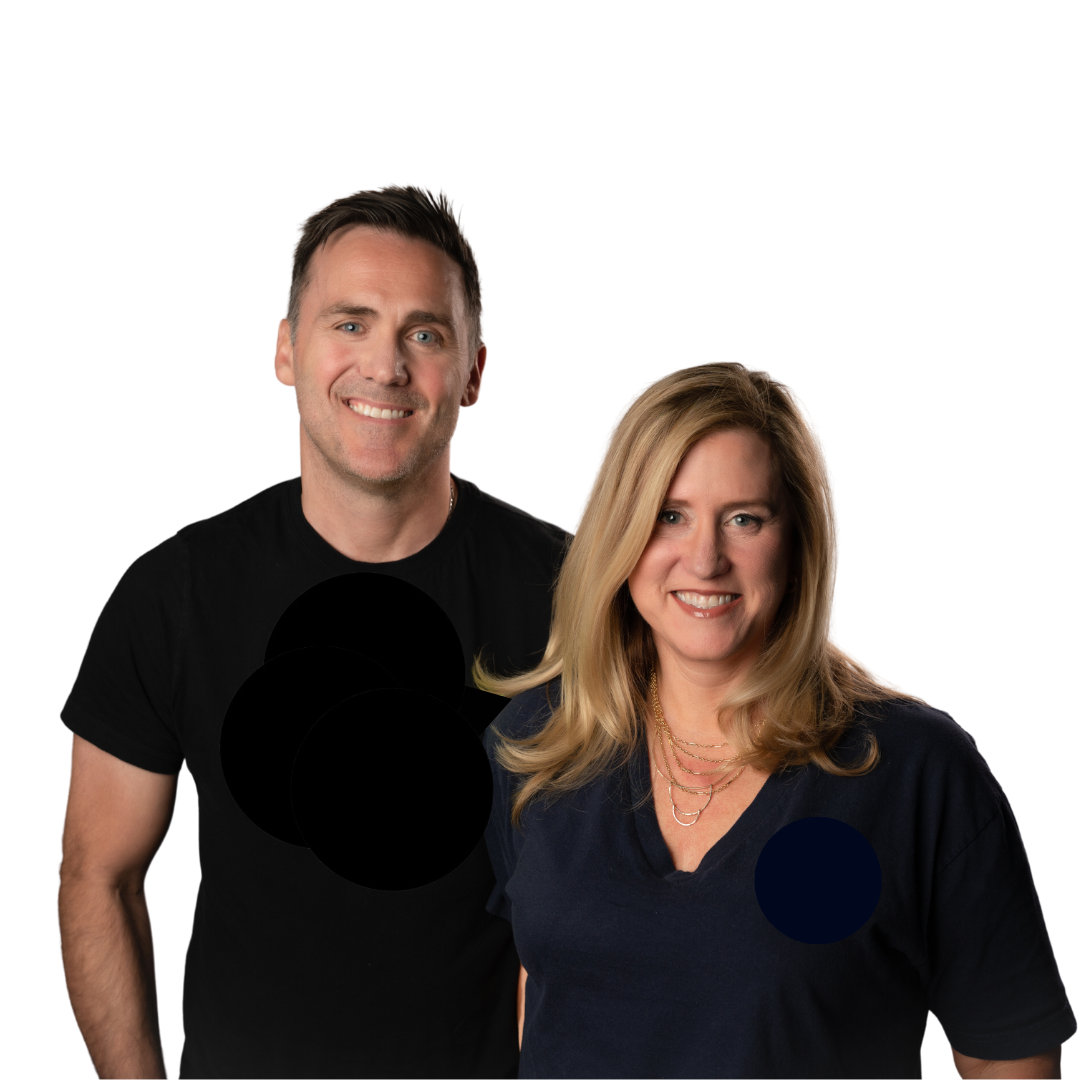 ---
PhD, LMFT, LCMHC, AASECT-Certified Sex Therapist & Supervisor
Director/Owner of Awakenings Counseling for Couples and Sexuality and Counseling Near Me, Laurie supervises 24 clinicians in her North Carolina practices regarding the sexual dilemmas of patients. Laurie says, "Sex is glue. It's the excitement in marriage, the ordinary holiday."
---
LMFT, EFT Certified Therapist, Supervisor, & Trainer
Prior to a career in the field of mental health, George was an FDNY firefighter, surviving 9/11 and eventually retiring after 20 years as a Lieutenant.  He began his career in counseling working with the surviving firefighters and spouses sparking his passion to help couples impacted by trauma.
Dr. Laurie Watson authored her first book Wanting Sex Again—How to Rediscover Desire and Heal a Sexless Marriage (Penguin) in December 2012. A popular blogger for the general public with over 15 million reads between her WebMD blog and Psychology Today Online in Married and Still Doing It, Laurie also lectures physician residents, PAs and PTs at Duke's and UNC Chapel Hill's medical schools on sexual function and dysfunction. Featured in her hometown in the N&O, Laurie has also been published or quoted in nationally popular media resource including the New York Times, Buzzfeed, HuffPost, WebMD, Glamour, Women's Health, Men's Health, Cosmopolitan, etc. As a sought-after media expert, she has appeared on the Katie Couric Show and Vogue Weddings and is regularly on radio and television in NC.
Accreditations:
PhD in Sexology; dissertation on Helping Couples Sexually Survive Breast Cancer Using Emotionally Focused Therapy;
Certificate in Addictions
NC Licensed Marriage Family Therapist
NC Licensed Clinical Mental Health Counselor
Certificate in Psychodynamic Psychotherapy, Newport Psychoanalytic Institute, CA
Certified Sex Therapist with American Association of Sexual Educators, Counselors and Therapists (AASECT)
Certificate of Completion of the Emotional Focused Therapy Externship (EFT) and Core Skills
Certified Addictions Specialist (doctoral level) with International Institute of Clinical Sexology, FL
Professional member of AAMFT (American Association of Marriage Family, Therapists)
MA, Marriage, Family Therapy, Azusa Pacific University, CA
George Faller, LMFT is a husband, father, therapist, educator, speaker, author and global leader in helping people reconnect and strengthen their relationships. He started doing couples therapy with firefighters and first responders and their spouses while also a firefighter. Contributing to the field, George has authored many papers and co-authored: Sacred Stress – A Radically Different Approach to Using Life's Challenges for Positive Change,  True Connection, and Emotionally Focused Family Therapy. After surviving 9/11 himself while in active service, George says, "We were all trying to put the pieces back together, and while there were plenty of therapists willing to work with individuals coming through the trauma, very few would work with couples. I know what it's like to be in the fire literally, and I also learned how to be in the fire of guiding highly reactive and traumatized couples. I specialize in helping couples and therapists find their way through the intense heat and confusion of reactive relationships."
Accreditations:
MS in Marriage & Family Therapy from Iona College
Licensed Marriage and Family Therapist in NY, CT
Trainer/Supervisor/Therapist in Emotionally Focused Therapy (EFT)
Founder/President of the New York Center for Emotionally Focused Therapy
Director of Training at the Greenwich Center for Hope and Renewal in Connecticut
Board Member of the Porter Cason Institute at Tulane University in New Orleans
Supervisor with the American Association for Marriage & Family Therapy
Lecturer at the Ackerman Institute for the Family in Manhattan
Creator of the EFT Training platform, Success in Vulnerability
Experience
Co-hosts Laurie Watson and George Faller are expert therapists who have helped thousands of couples to get back on track both sexually and emotionally with each other. Our podcast is for people who want to have exciting sex and deep intimacy with one person—their spouse/partner. Unfortunately, maintaining an alive sexual relationship doesn't come as naturally as you might think. Couples often get into a struggle where one person needs emotional connection before they desire sex and the other needs sex in order to become emotionally vulnerable.
Staying on Track
No one told us relationships could get off track so easily. Many of us didn't have families who talked about emotions much less sex. Without guidance, once you're in the negative cycle of blaming and withdrawing it can feel hopeless.
Laurie and George help you figure out how your reactions might make sense but why they are pushing your partner away from your heart… and out of your bed.