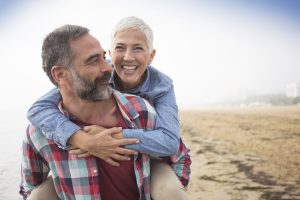 Best Marriage Counseling Podcast
Looking for the best marriage counseling podcast or the best marriage therapy podcast?  FOREPLAY Radio – Couples & Sex Therapy is the best marriage counseling podcast featuring two couples therapists who have decades of experience in marriage counseling represented in their podcast.  What makes this marriage podcast different from all the rest?  Both Dr. Laurie Watson, PhD and George Faller, LMFT are in married partnerships themselves with a deep belief that marriage can be both emotionally secure and erotically intimate. Their (separate) marriages and couples podcast, their clinical work and their personal lives are about commitment to both the stability and excitement that is possible in long-term relationships.
Trusted Marriage Therapists and Marriage Counselor Trainers
George Faller, LMFT is a certified EFT therapist, supervisor and trainer – he has been working as a devoted couples therapist and teaching and training other therapist in the most scientifically-researched theory – Attachment Theory for two decades.  Thousands of therapist have been trained by him and call him one of the world's best trainers in couples therapy.  Dr. Laurie Watson, PhD has also been working from Attachment Theory for 20 years and has been training therapists, students and physicians about the interplay of sex therapy and marriage counseling in this same time. Our podcast is featured most often as #2 under Couples Therapy in iTunes!
Our Podcast Hosts
Dr. Laurie Watson is a certified sex therapist and licensed marriage counselor and George Faller, LMFT is a licensed marriage counselor and have purposed that their podcast would serve the needs of couples who want to stay together, who want to have a lifetime of exciting sex and who want help with tools and dynamics to keep it hot!
Link HERE to start listening!  Or select special episodes:
Best Marriage Therapy Podcast Episodes: