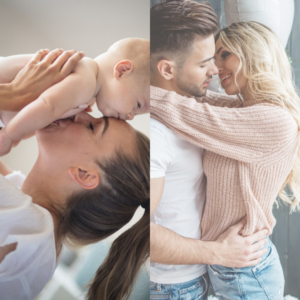 What is it? Originally identified by Freud, the "madonna/whore complex" is the inability to maintain sexual arousal in committed, long-term relationships. It is the split between the functional safe relationship and sexual currents of desire. About the Victorian men struggling with integration, Freud wrote "where such men love they have no desire, and where they desire they cannot love."
Keeping the excitement and security separate – they cannot sexually desire the respected partner. Women in particular may also split themselves- whether it's the all-giving, loving mother/ madonna who would never have a selfish thought or erotic private yearning vs. the carefree party-girl who is grounded in her body and sexuality. It can be hard to merge the two! The difficulty when you're in a committed monogamous relationship, is this how do we let both parts of ourselves out? And how do we see both parts in our partner.
Don't settle for either/or! How can you have both? Sometimes this requires re-eroticizing your partner, taking risks, and rekindling the lustful side of yourselves. What Freud was missing was…you need secure attachment to make it work! In order to bridge the divide of how to feel safe while also bringing out that lustful side, you need clean ways of communicating that create safety in your relationship. That integration is the key!