A Couple's Retreat with Laurie & George
GREAT LOVE & GREAT SEX
Join us for an entire day of teaching about love and sex, sharing just between you two, and Q&A.  If you both have been listening to the podcast, apply the principles to YOUR relationship and find a way to secure connection.  If only you have been part of our Foreplay Fam – here's a chance to introduce us to your partner in relevant ways.  Nobody is going to be the bad guy! Our retreat will focus on dynamics that work so you can get out of the traps we all fall into! And we know that couples who are securely attached, can risk more in bed, have transcendent sex, and feel loved and desired.
♡ Find concrete tools to get reconnected- emotionally and sexually
♡ Discover your emotional and sexual attachment styles
♡ Have intentional conversations  with your partner that enhance your understanding of each other
♡ Communicate from vulnerable emotions
♡ Learn how to keep the love alive!
♡ Build trust and safety in your relationship
♡ Explore your sexual feelings and desires in a safer way
Friday, February 5th, 2021
10am -5pm
By Zoom
Please email info@foreplayrst.com if you have any additional questions or concerns!
What to expect:
10:05 –10:15: Introduction
Come into the workshop knowing which side of the Pursuer/Withdrawer dynamic you favor based on the Love & Sex Quiz

Create safety using exercises between just you and your partner

For questions, go to our Facebook Live on Thursday,  2/4/21 from 8:30PM-9:30PM ET
10:15 –11:15: Desire, Arousal, and Orgasm
For both males and females

Differences between genders
11:15 –11:25: Exercise 
Differentiate your typical love-making from what you learned
11:25 –11:35: Break
11:35 –12:45: What is Great Sex? 
Optimal Sex – Peggy Kleinplatz

Mind, Heart, Body & Spirit
12:45-12:55: Exercise– Roleplay!
12:55 –2:00: Lunch Break with assigned exercise
2:00 – 3:00: Sexual Cycles 
Sexual Pursuers

Sexual Withdrawers

Applying desire discrepancy with sexual dysfunction
How to come forward sexually:
Developing eroticism

Developing seduction
3:00-3:10: Exercise– Touch!
3:15 – 3:25: Break  
3:25- 4:25: Naming the Demon Cycle
Hold-me-tight conversations around sex
4:25 – 4:40: Exercise– Roleplay
4:40 – 5:00: Wrapping Up 
What you've learned

Where should you go from here?
Why people love it:
Long-lasting performance that lets skin feel skin
Simple, body- and condom-friendly ingredients
Dissipates when no longer needed—no sticky residue!
Recommended by leading doctors (and us!!)
Scent- and color-free
The diamond-textured no-slip grip, LED light, and compact design help you navigate all your nooks and crannies, wet or dry! The 360° rotary dual-blade system with SkinSafe™ technology is perfect for confident trimming below-the-waist!
The perfect Christmas gift for your partner!!
Check out Manscaped here!
Success In Vulnerability

– Online therapist training  – because focus is what makes a good therapist great! 
Success In Vulnerability is George Faller's tailor-made website designed by ICEEFT Certified Emotionally Focused Therapy (EFT) Trainers and Supervisors to facilitate your "deliberate practice" in line with common factor research showing what separates 'good enough' therapists from excellent clinicians. Common factor research suggests that clinicians can improve their outcomes by 50% via deliberate practice. "Top performers don't wing it, they push themselves to the edge and they consciously and deliberately plan for what they're going to do next. They plan, rehearse, and reflect on their work" (Miller, 2013). SV is designed to provide the most targeted and efficient use of your out-of-session practice time, focusing on the most difficult and most essential points of psychotherapy. Success In Vulnerability is your premier, online education experience that leads with innovative instruction to advance your therapeutic effectiveness through Success In Vulnerability's exclusive Modules and full-length Clinical Examples.
Wanting Sex Again: How to Rediscover Your Desire and Heal a Sexless Marriage
Paperback
– December 4, 2012
If you feel like sex just isn't worth the effort, you're not alone. Forty million American women are frustrated by their lack of sexual passion. They know something's missing—and their husbands know it, too—but the emotional, physical, and mental obstacles to healthy desire can be a knot that seems too tangled to unravel.
Drawing on twenty years of clinical experience, Laurie Watson shows that it really is possible to restore the thrill of sex, using proven psychological methods and personal accounts from actual therapy sessions. Her strategies will:
•Offer a glimpse into the reality of other people's bedrooms
•Address the sexual problems that can develop with life changes—from marriage to motherhood to menopause
•Uncover the hidden factors that impact desire—stress, cultural messages, emotional connection, chemical and hormonal challenges, physical appearance issues, and more
•Show how joyful, meaningful, satisfying sex can be yours again
Candid, practical, and much needed, this book can help you rediscover your sexual self or discover it for the first time. Instead of dreading bedtime, you can look forward to it again.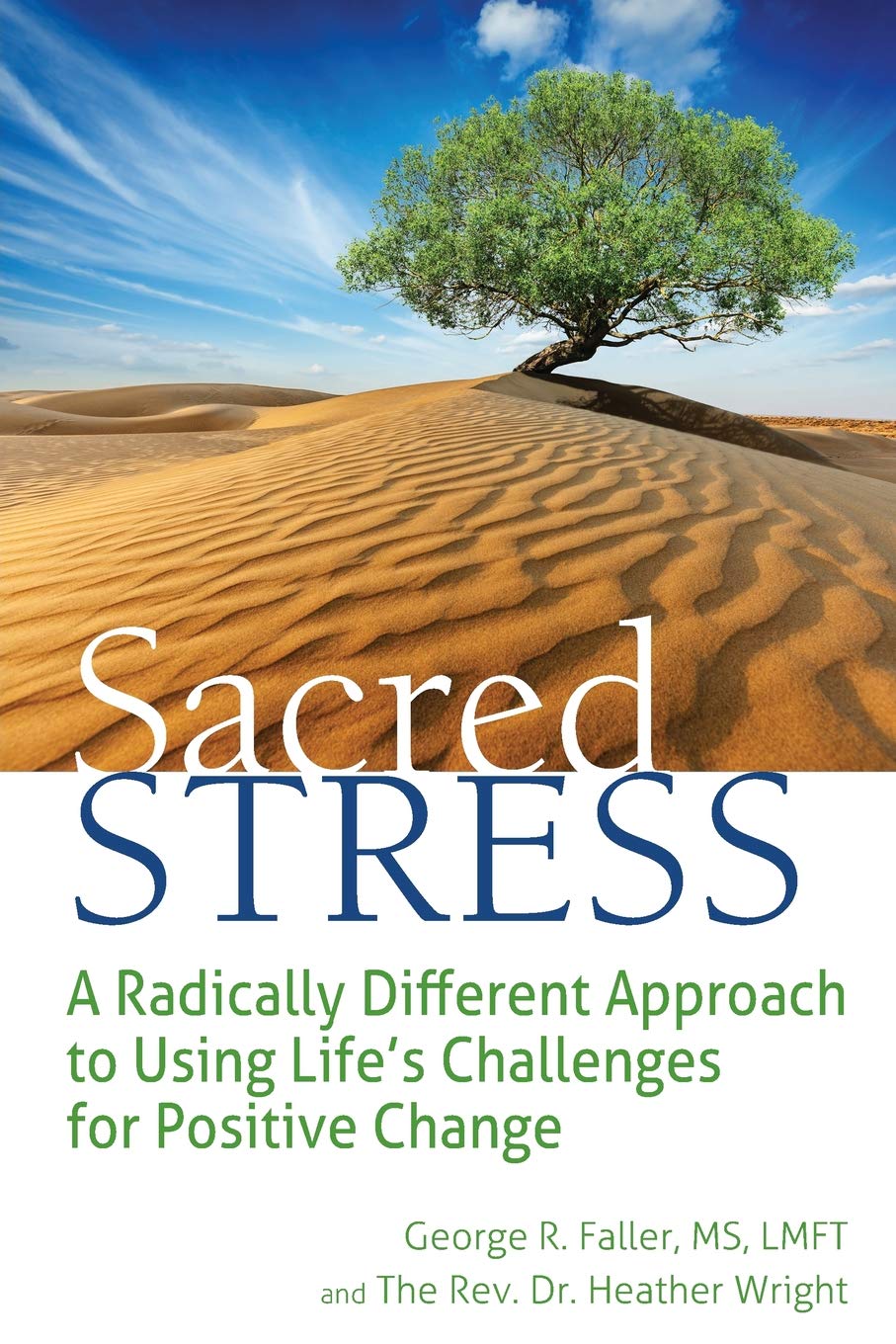 Sacred Stress: A Radically Different Approach to Using Life's Challenges for Positive Change
Paperback
– April 22, 2016
Stress is a part of modern life―discover how to use it to grow spiritually, emotionally and psychologically.
"Stress takes life and gives life…. It can propel us forward into new opportunities but can also hold us back in fear and exhaustion. It is our mission to help you learn how to adopt [new] strategies and turn stress into a positive force in your life."
―from the Introduction
Stress can limit our perspective, leaving us feeling trapped and out of control. But stress can also be a force for good: It is our challenges that most compel us to reach out for relationship.
Emotionally Focused Family Therapy
1st Edition
Emotionally Focused Family Therapy is the definitive manual for applying the effectiveness of emotionally focused therapy (EFT) to the complexities of family life.
The book sets out a theoretical framework for mental health professionals to enhance their conceptualization of family dynamics, considering a broad range of presenting problems and family groups. The first section applies EFT theory and principles to the practice of family therapy. The second section explicates the process of EFT and examines the interventions associated with the EFT approach to families. In the final section, the authors provide case examples of emotionally focused family therapy (EFFT) practice, with chapters on traumatic loss, stepfamilies, externalizing disorders, and internalizing disorders.
True Connection: Using the NAME IT Model to Heal Relationships (Living With Hope)
Paperback
– August 1, 2018
ow growing in self-awareness deepens relationships
From their years of counseling individuals, couples, and families, George Faller and Heather Wright show how to repair conflict, move from disconnection to reconnection, and discover God's movement in our life and relationships.
They call their model NAME IT (Notice, Acknowledge, Merge, Embrace, Integrate, and Thank).