with Laurie Watson, PhD, MA, LMFT, LCMHC, AASECT Certified Sex Therapist & Supervisor
& George Faller MS, LMFT, EFT Certified Therapist, Supervisor and Trainer
June 10 & 11, 2021
9:00 – 4:00
Interactive Online Workshop
Emotionally Focused Therapy (EFT) Trainer and couples therapy expert, George Faller, LMFT and (certified EFT (depending on date you publish) and AASECT Certified sex therapist, Laurie Watson, PhD join forces to teach therapists the importance of helping their couple clients reach sexual and emotional security. Without comfort around talking about sex, therapists often avoid resolving this critical part of their couple's lives.
Our goal is to help couple therapists understand how the emotional and sexual attachment cycles are integrated and how to leverage each to cement the couple bond using EFT.
The workshop will include lectures and interactive break-out sessions.
LECTURES ARE AS FOLLOWS:
Best Sex – An Integration of Mind, Heart, Body and Spirit
The Sexual Attachment Cycle
Desire, Arousal and Orgasm
Integrating Sexual Assessment in EFT
Dealing with Blocks and Triggers with Desire Discrepancy in Stage I
Navigating the Self of the Therapist as a Sexual Being
with Zoya Simakhodskaya, Ph.D. and Michael Moran, LCSW, CST
Live Online Workshop via Zoom
April 7-9, 2021
10:00-3:00pm EST
Do your couples present with complaints of sexual issues, such as:
Discrepancies in desire
Boredom in the bedroom
Discovery of out of control sexual behaviors
Arousal or orgasmic problems
Sexual challenges after having children
Trouble after infidelity or in the wake of trauma
From the perspective of Emotionally Focused Therapy, such complaints are most often part of an underlying lack of security and bond in the relationship caused by the negative cycle between partners.  At times, as the partners de-escalate and become more secure, sexual issues remain unresolved.  Yet, many EFT therapists lack knowledge and skills in the area of sex assessment and intervention.
This workshop is designed to give you a strong foundation where sexual issues are the presenting problem in couple therapy.  Introduction to up to date research on current models of sexuality will be presented.  You will learn how to do an assessment of both the negative relational cycle and the sexual cycle so you can skillfully work using EFT interventions with both cycles to help couples move to de-escalation. This workshop will also address how to integrate psycho-education and simple behavioral sex therapy interventions as couples begin to move into Stage 2, while at the same time continuing to build a secure bond through increased vulnerability. This workshop will include lecture, video examples and experiential exercises.
Success In Vulnerability

– Online therapist training  – because focus is what makes a good therapist great! 
Success In Vulnerability is George Faller's tailor-made website designed by ICEEFT Certified Emotionally Focused Therapy (EFT) Trainers and Supervisors to facilitate your "deliberate practice" in line with common factor research showing what separates 'good enough' therapists from excellent clinicians. Common factor research suggests that clinicians can improve their outcomes by 50% via deliberate practice. "Top performers don't wing it, they push themselves to the edge and they consciously and deliberately plan for what they're going to do next. They plan, rehearse, and reflect on their work" (Miller, 2013). SV is designed to provide the most targeted and efficient use of your out-of-session practice time, focusing on the most difficult and most essential points of psychotherapy. Success In Vulnerability is your premier, online education experience that leads with innovative instruction to advance your therapeutic effectiveness through Success In Vulnerability's exclusive Modules and full-length Clinical Examples.
Wanting Sex Again: How to Rediscover Your Desire and Heal a Sexless Marriage
Paperback
– December 4, 2012
If you feel like sex just isn't worth the effort, you're not alone. Forty million American women are frustrated by their lack of sexual passion. They know something's missing—and their husbands know it, too—but the emotional, physical, and mental obstacles to healthy desire can be a knot that seems too tangled to unravel.
Drawing on twenty years of clinical experience, Laurie Watson shows that it really is possible to restore the thrill of sex, using proven psychological methods and personal accounts from actual therapy sessions. Her strategies will:
•Offer a glimpse into the reality of other people's bedrooms
•Address the sexual problems that can develop with life changes—from marriage to motherhood to menopause
•Uncover the hidden factors that impact desire—stress, cultural messages, emotional connection, chemical and hormonal challenges, physical appearance issues, and more
•Show how joyful, meaningful, satisfying sex can be yours again
Candid, practical, and much needed, this book can help you rediscover your sexual self or discover it for the first time. Instead of dreading bedtime, you can look forward to it again.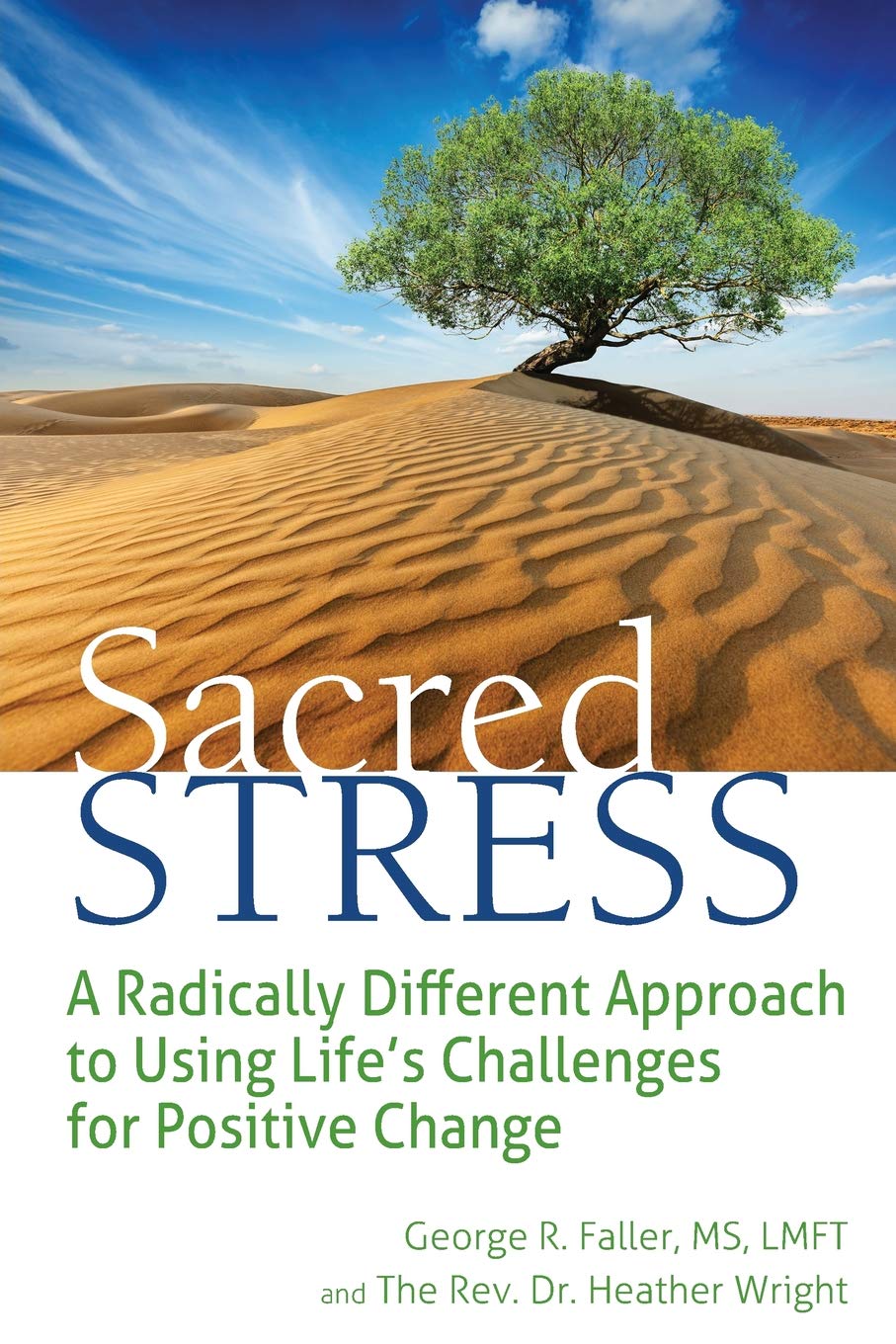 Sacred Stress: A Radically Different Approach to Using Life's Challenges for Positive Change
Paperback
– April 22, 2016
Stress is a part of modern life―discover how to use it to grow spiritually, emotionally and psychologically.
"Stress takes life and gives life…. It can propel us forward into new opportunities but can also hold us back in fear and exhaustion. It is our mission to help you learn how to adopt [new] strategies and turn stress into a positive force in your life."
―from the Introduction
Stress can limit our perspective, leaving us feeling trapped and out of control. But stress can also be a force for good: It is our challenges that most compel us to reach out for relationship.
Emotionally Focused Family Therapy
1st Edition
Emotionally Focused Family Therapy is the definitive manual for applying the effectiveness of emotionally focused therapy (EFT) to the complexities of family life.
The book sets out a theoretical framework for mental health professionals to enhance their conceptualization of family dynamics, considering a broad range of presenting problems and family groups. The first section applies EFT theory and principles to the practice of family therapy. The second section explicates the process of EFT and examines the interventions associated with the EFT approach to families. In the final section, the authors provide case examples of emotionally focused family therapy (EFFT) practice, with chapters on traumatic loss, stepfamilies, externalizing disorders, and internalizing disorders.
True Connection: Using the NAME IT Model to Heal Relationships (Living With Hope)
Paperback
– August 1, 2018
ow growing in self-awareness deepens relationships
From their years of counseling individuals, couples, and families, George Faller and Heather Wright show how to repair conflict, move from disconnection to reconnection, and discover God's movement in our life and relationships.
They call their model NAME IT (Notice, Acknowledge, Merge, Embrace, Integrate, and Thank).