Wanting Sex Again: How to Rediscover Your Desire and Heal a Sexless Marriage
Paperback
– December 4, 2012
If you feel like sex just isn't worth the effort, you're not alone. Forty million American women are frustrated by their lack of sexual passion. They know something's missing—and their husbands know it, too—but the emotional, physical, and mental obstacles to healthy desire can be a knot that seems too tangled to unravel.
Drawing on twenty years of clinical experience, Laurie Watson shows that it really is possible to restore the thrill of sex, using proven psychological methods and personal accounts from actual therapy sessions. Her strategies will:
•Offer a glimpse into the reality of other people's bedrooms
•Address the sexual problems that can develop with life changes—from marriage to motherhood to menopause
•Uncover the hidden factors that impact desire—stress, cultural messages, emotional connection, chemical and hormonal challenges, physical appearance issues, and more
•Show how joyful, meaningful, satisfying sex can be yours again
Candid, practical, and much needed, this book can help you rediscover your sexual self or discover it for the first time. Instead of dreading bedtime, you can look forward to it again.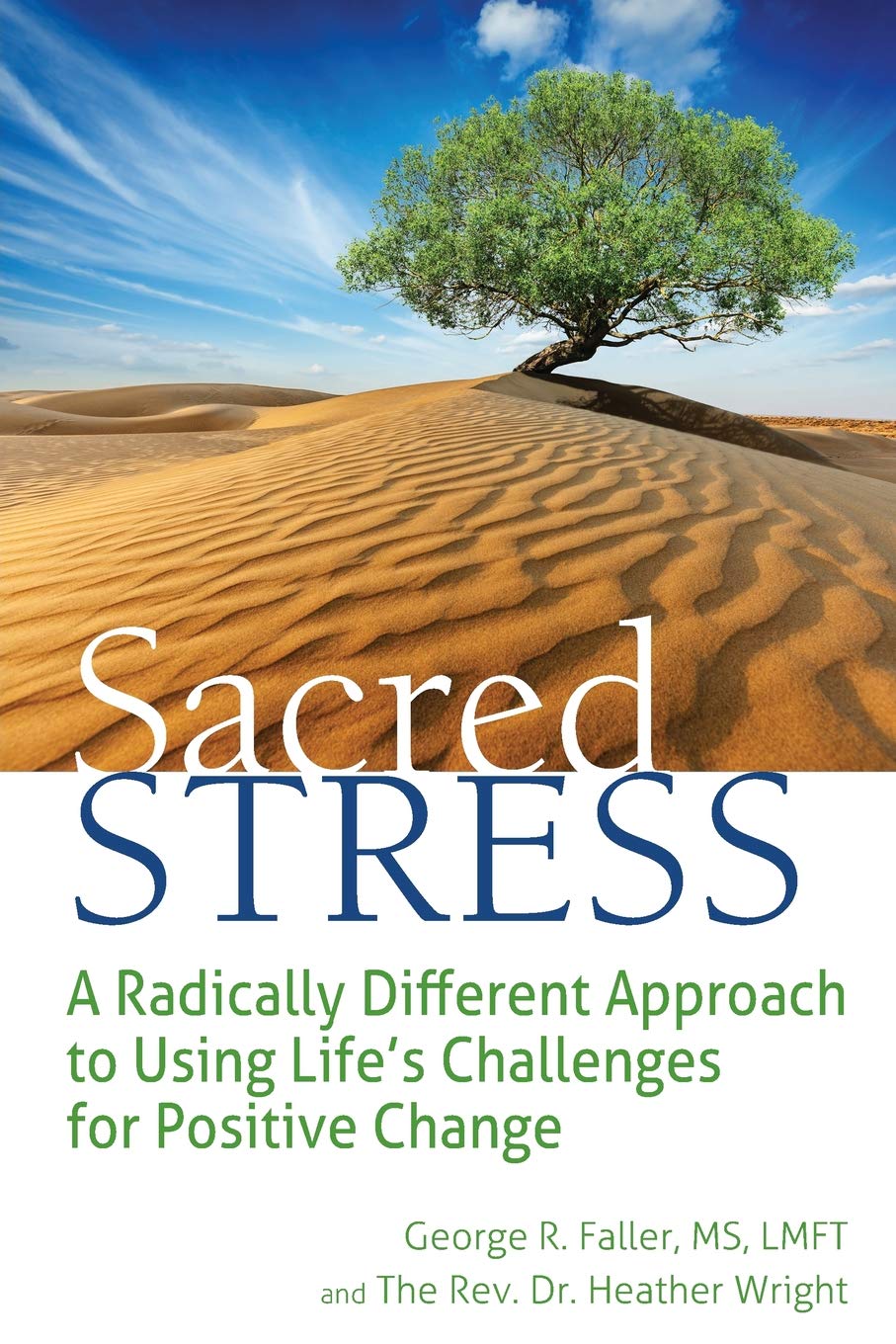 Sacred Stress: A Radically Different Approach to Using Life's Challenges for Positive Change
Paperback
– April 22, 2016
Stress is a part of modern life―discover how to use it to grow spiritually, emotionally and psychologically.
"Stress takes life and gives life…. It can propel us forward into new opportunities but can also hold us back in fear and exhaustion. It is our mission to help you learn how to adopt [new] strategies and turn stress into a positive force in your life."
―from the Introduction
Stress can limit our perspective, leaving us feeling trapped and out of control. But stress can also be a force for good: It is our challenges that most compel us to reach out for relationship. And our proudest moments come after overcoming obstacles we thought were insurmountable.
Based on personal experience and their work as therapists, and drawing on decades of psychological research, George R. Faller, MS, LMFT, and The Rev. Dr. Heather Wright have come to see that stress can be healthy and positive. They equip us with the skills and the knowledge we need to reframe our thinking about stress, understand and embrace our darker emotions, and become stronger through difficulty.
Emotionally Focused Family Therapy
1st Edition
Emotionally Focused Family Therapy is the definitive manual for applying the effectiveness of emotionally focused therapy (EFT) to the complexities of family life.
The book sets out a theoretical framework for mental health professionals to enhance their conceptualization of family dynamics, considering a broad range of presenting problems and family groups. The first section applies EFT theory and principles to the practice of family therapy. The second section explicates the process of EFT and examines the interventions associated with the EFT approach to families. In the final section, the authors provide case examples of emotionally focused family therapy (EFFT) practice, with chapters on traumatic loss, stepfamilies, externalizing disorders, and internalizing disorders.
True Connection: Using the NAME IT Model to Heal Relationships (Living With Hope)
Paperback
– August 1, 2018
How growing in self-awareness deepens relationships (Laurie's favorite book of George's!)
From their years of counseling individuals, couples, and families, George Faller and Heather Wright show how to repair conflict, move from disconnection to reconnection, and discover God's movement in our life and relationships.
They call their model NAME IT (Notice, Acknowledge, Merge, Embrace, Integrate, and Thank). To heal a relationship, first we connect with our own hearts and stories, then understand the other person's position, and finally merge those two truths (or versions of what is happening), giving birth to a new connection.
By telling their own stories and those of clients they have cared for, Faller and Wright encourage those who feel disconnected not to despair in the midst of their trials but to find faith and a community to help them survive and grow. They show readers that rather than letting painful relationships leave them feeling alone and despairing, they can find hope in a deepened self-awareness that leads to richer relationships and spiritual vitality.
Whether readers hope to experience the magical glow of romance, the joy of parenting, the satisfaction of community life, or a loving view of God, the NAME IT model will help them transform all their relationships.