An enormous Thank You to all of our amazing sponsors!
Support the podcast by checking out our favorite products and resources!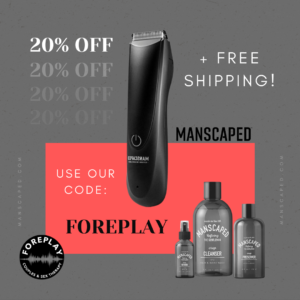 Save 20% + Free Shipping on all Manscaped products with our code: FOREPLAY
The diamond-textured no-slip grip, LED light, and compact design help you navigate all your nooks and crannies, wet or dry! The 360° rotary dual-blade system with SkinSafe™ technology is perfect for confident trimming below-the-waist!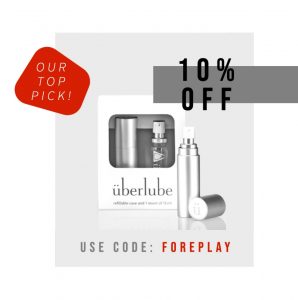 Try our favorite lubricant!
Why people love it:
Long-lasting performance that lets skin feel skin
Simple, body- and condom-friendly ingredients
Dissipates when no longer needed—no sticky residue!
Recommended by leading doctors (and us!!)
Scent- and color-free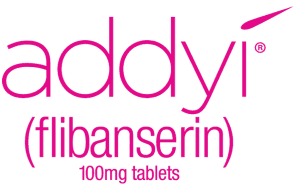 Addyi (Flibanserin) is the #1 prescribed treatment for pre-menopausal women bothered by low sex drive.
Laurie went to the FDA in support of Addyi because she recognizes that some women want to feel subjective desire.
Visit www.Addyi.com/foreplay and complete your consultation to see if it is right for you.
What is ADDYI (Flibanserin) Tablets?
ADDYI is a prescription medicine used to treat hypoactive (low) sexual desire disorder (HSDD) in women who have not gone through menopause, who have not had problems with low sexual desire in the past, and who have low sexual desire no matter the type of sexual activity, the situation, or the sexual partner. Women with HSDD have low sexual desire that is troubling to them. Their low sexual desire is not due to:
a medical or mental health problem
problems in the relationship
medicine or other drug use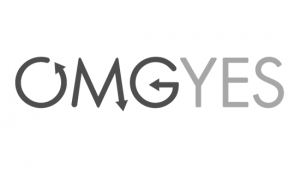 OMGyes.com is a website devoted to sexual pleasure for people with vulvas and their partners. In partnership with Indiana University and Kinsey Institute researchers, OMGYES has interviewed and surveyed thousands of people with vulvas about what's made their pleasure better: physical techniques, psychological techniques and ways of guiding partners so they can experience more pleasure.
One thing their research has found is how easy it is for us to blunt our own exploration when we think things like, 'I've already got techniques that work for me, I'm good." But finding out what works for other people can help you find NEW things, additional things that expand your pleasure. There's always more to explore.
See how much there is to explore at OMGYES.com!
Our listeners get a 10% discount at OMGYES.com/foreplay!
THERAPISTS: This has been such a valuable resource for us to use as sex and couples therapists! We highly recommend it for sex-positive educational purposes, PLUS certified nurses, clinicians and therapists get free personal access– so you can see whether you want to recommend it to clients!
Email your professional website to therapist@omgyes.com!
The more we know, the better it gets!